Meet our tenants
This is where you can meet some of our tenants. They tell us what it's like to live and study in Gothenburg and what it's like living at Chalmers Studentbostäder. Interviews, text and images are all done by some of our other tenants. Welcome in!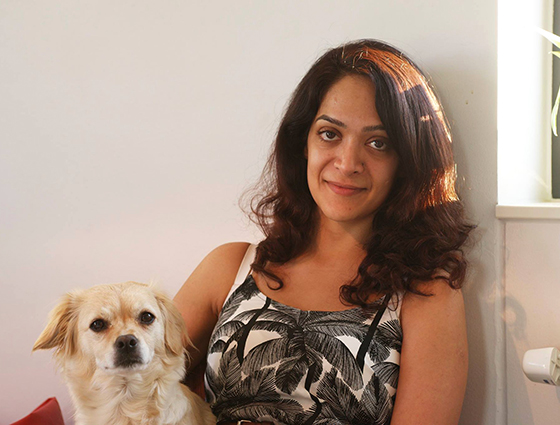 Home with Mia and Zazu
Mia and Zazu live in a one room apartment on the 12th floor at Chabo. Mia has built a separate sleeping area so it feels like a two room apartment.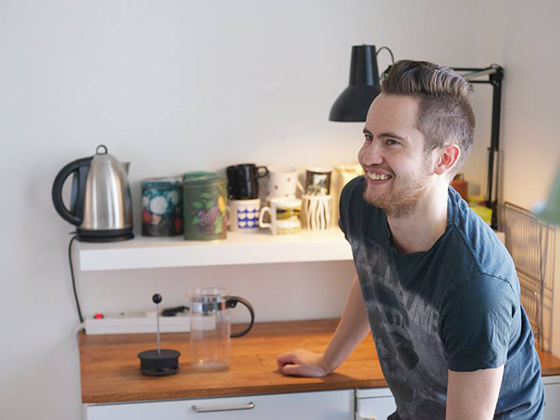 Mikael enjoys his triangular room
As an architecture student Mikael likes his studio apartment with its slanted angles. And it is so close to the gym of course.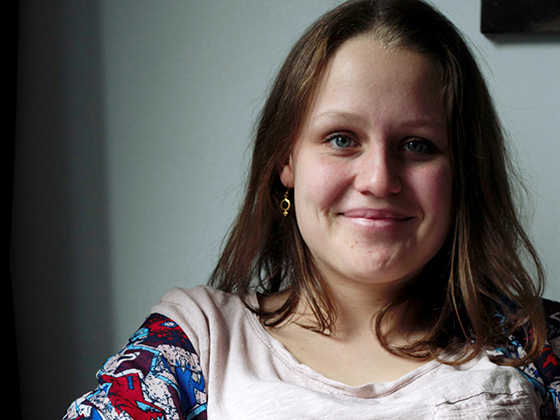 Malin has furnished with socializing in mind
Malin has transformed her 28 square metre studio apartment into a cosy home ready for socializing. She enjoys living at Chabo, where there are plenty of cafes and restaurants close by.